Golden ticket
Go on the hunt for the golden ticket and win! We have some great prizes up for grabs!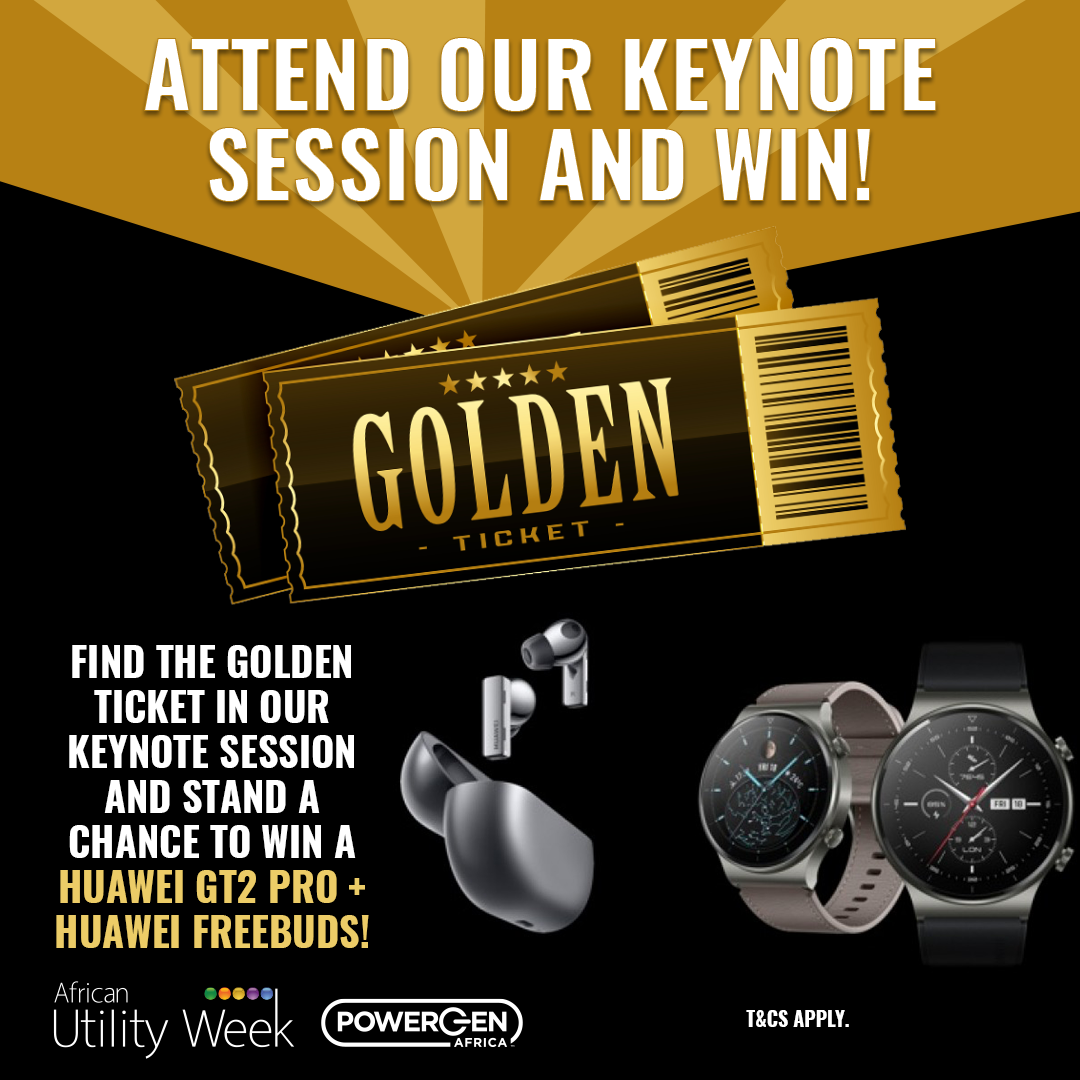 Follow these easy steps to stand a chance to win the HUAWEI GT2 PRO smartwatch and Huawei freebuds :
Register for the event and add the Opening Keynote Session on 24 November to your schedule.
Attend the Opening Keynote Session
Find the Golden Ticket hidden in the Opening Keynote Session
E-mail auw@clarionevents.com with the timestamp of where you saw the Golden Ticket within 1 hour after the Opening Session has concluded, by 13h30 (SAST) on 24th November 2020
Already registered?
#Competition 2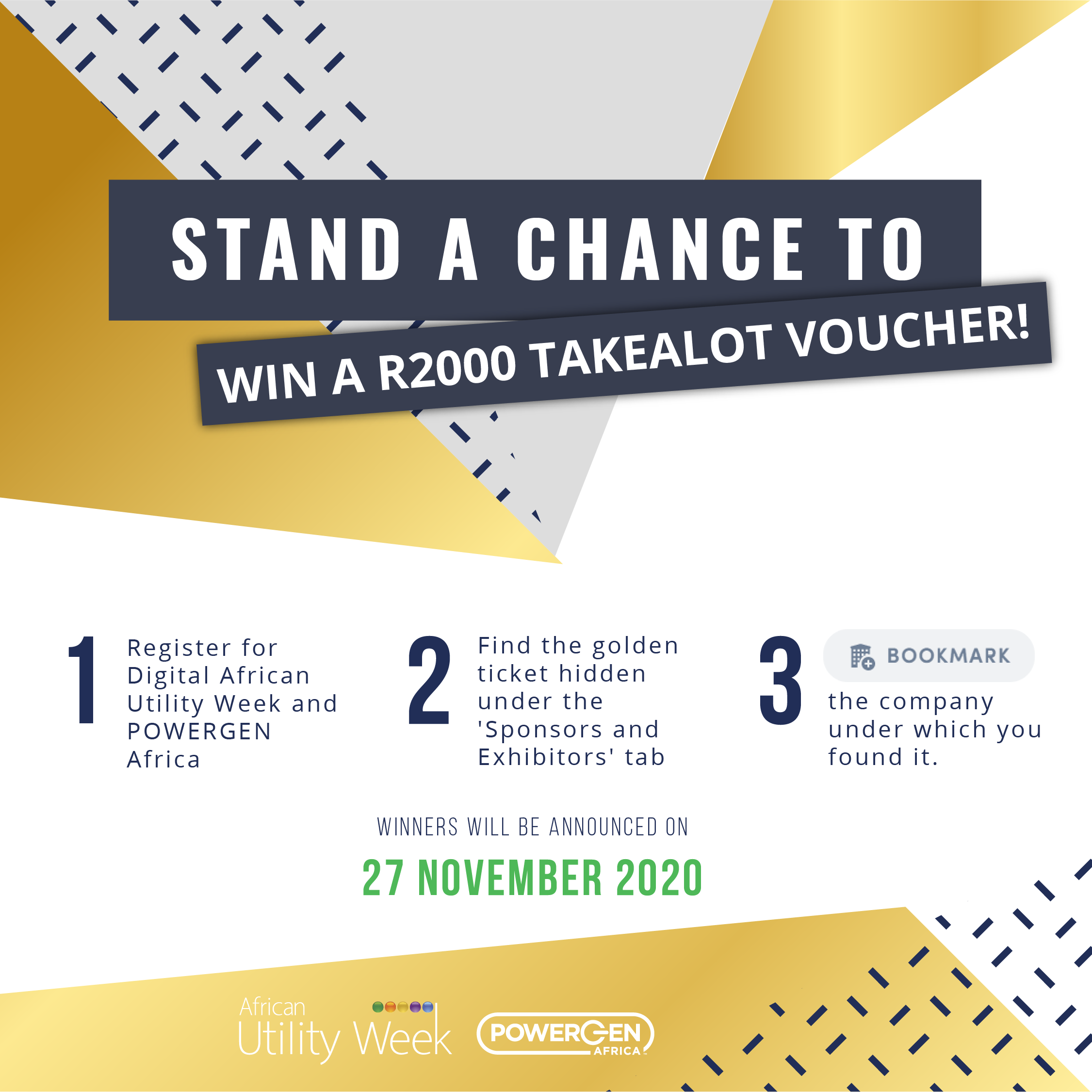 Golden Ticket: Exhibitor profile competition:
Complete the following steps to enter:
Register for Digital African Utility Week and POWERGEN Africa
Find the Golden Ticket on the Exhibitor Profile
Bookmark the Exhibitor profile
The Golden Ticket Exhibitor profile competition is open from 24 November to 26 November 2020
What are you waiting for? Go on the hunt to find the ticket.
Already registered?
Terms and Conditions
The following terms and conditions apply to the Golden Ticket competitions that are live during Digital African Utility Week & POWERGEN Africa, as of 20 November 2020:
Participants must reside in South Africa and may only supply a South African address for delivery of the prize(s)
This competition is in no way sponsored or endorsed by a third-party
Winners will be announced on Friday, 27th November 2020, by 20h00 SAST through the event LinkedIn, Twitter and Facebook page
Winners can claim their prize by contacting the event organisers via auw@clarionevents.com
The prize will be delivered by courier, the delivery costs covered by the event organisers.
The Golden Ticket for the Opening Keynote is open from 20 November until 13h30 (SAST) 24th November 2020
Clarion Events employees and their immediate family members are not allowed to enter the competition or win a prize
A winner will be randomly selected from all legal entries received during the contest