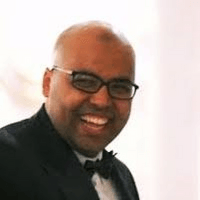 Gaathier Mahed
Senior Lecturer
,
Nelson Mandela University
South Africa
Gaathier has a background in Hydrogeology with a focus on fractured rock. He has received extensive technical training in aspects of Geophysics and Isotopes in Germany and Morocco, the latter sponsored through the International Atomic Energy Agency. He has worked in gold, uranium and coal mining as well as on shale gas research. He has served in his capacity as a consultant on various projects in the Earth Sciences for government, industry and academia and also tenured as COO for a diversified energy startup firm which ventured into Biofuel, Shale Gas and Drilling.

He has served on technical panels in South Africa to help water research projects focus on sustainable development. At the Water Research Commission of South Africa, for example, he was involved in a pilot project related to geothermal energy. Gaathier also occupies voluntary executive and non executive board positions at various companies and NGO's. One of the former voluntary positions he occupied was with Awqaf South Africa, where he gained valuable knowledge and insights into the NGO sector as well as charitable endowments.Dr Mahed also served on the International Association of Hydrogeologists Early Career Network as a steering committee member as well as on the Young Earth Scientist's Network as the CFO and Vice President for Career Advancement.

Gaathier was voted one of the Brightest Young Minds in South Africa for the year 2010. Mail and Guardian top 200 Young South Africans to take to lunch for 2011 and a World Islamic Economic Forum Global Young Fellow for 2013. He recently received the Nelson Mandela Alumni Society Rising Star Award for 2017 and was also admitted into the Royal Society of South Africa. . He has been awarded an Erasmus Mundus Scholarship, amongst multiple other prestigious funding opportunities, for exchange at the Catholic University of Leuven in Belgium. More recently, Gaathier was awarded the Science Faculty Excellent Teacher award for 2018.