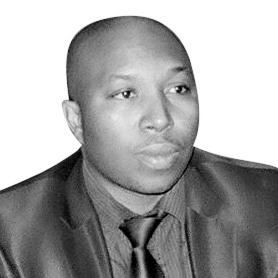 Nhlanhla Ngidi
Head of Energy and Electricity
,
SALGA, South Africa
Mr Nhlanhla Lucky Ngidi holds a Masters in Business Leadership (MBL), Post Graduate Degree in Management Development (MDP), Bachelor of Technology in Electrical Engineering Heavy Current (B-Tech) and a National Diploma in Power Engineering.
He is a registered professional engineer with the Engineering Council of South Africa, and a member of the South African Institute of Electrical Engineers (SAIEE). Mr Ngidi is a Board Director at Energy and Water SETA and a member of the Finance Sub-committee.
He is also a Board Member of the National Laboratories Association and a Chairperson of the Energy Sub-committee, serves as an Advisory Board member of the PowerGen and Distributech Africa. He also played a role in the SADC region as an External Expert for Renewable Energy at the Regional Electricity Regulator's Association of Southern Africa.
Mr Ngidi in his SALGA position is currently playing a pivotal role in the industry advocating for the transition of the current business models for electricity and energy in the municipal space and also carries a lobbying role on the policy aspects to reform the industry to turnaround the ailing municipal electricity business since the current model is currently threatened by the technology disruptions, he is responsible for representing the local government positions at policy and regulation platforms. Mr Ngidi is also participating in all IGR platforms that seeks to address the systemic and structural challenges within the Electricity Distribution Industry in as far as municipalities are concerned.