Strategic Conference
African Utility Week and POWERGEN Africa is the must-attend event for Africa's power, energy and water industry professionals. The event features the most sought-after African and international speakers and hottest strategic topics.
As a Conference Delegate, you will have access to seminars, briefings and panel discussions as well as exclusive networking opportunities with the people in the know across Africa's power, energy and water industries.
Here's why you should become a Conference Delegate...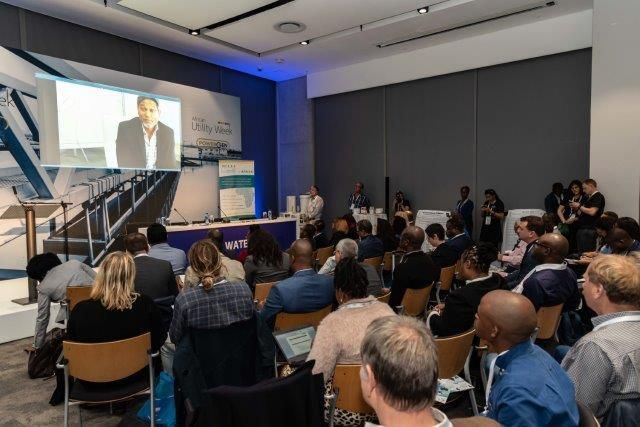 World-class content
With 5 tracks to choose from, and an elite group of over 300 expert speakers to share best practice and inspirational solutions, the African Utility Week and POWERGEN Africa Strategic Conference programme can help you achieve your business objectives.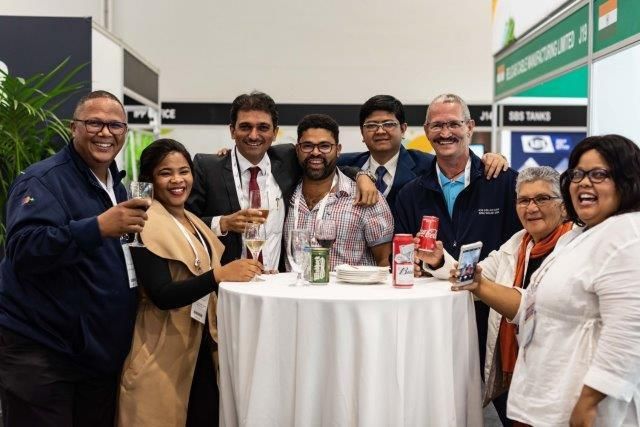 Unrivalled networking
From the Welcome Party to exclusive networking lunches and partner events, you will have numerous opportunities to establish valuable business relationships. Gold Pass Delegates can also access the African Power, Energy and Water Industry Awards.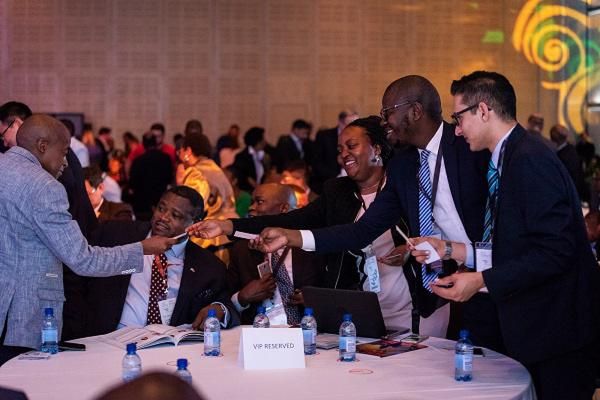 Exclusive connections
The Strategic Conference brings together key stakeholders from across the power, energy and water industries and is the perfect opportunity for you to connect with senior-level industry professionals from Africa and beyond.
Strategic Conference Tracks
Finance and Investment Strategy
The who's who of the energy sector come together with financiers and investors to unpack today's energy complexities and facilitate well considered decision making.
Smart Energy
This track will embrace the digitalisation of the utility distribution sector by encompassing metering, IOT, storage and the convergence of IT/OT.
Water
This track will bring together experts from public and private sectors to support municipalities and utilities to become more responsive and efficient drivers in water security practices.
Energy Revolution Africa
Energy Revolution Africa is a dynamic meeting place for solution providers, consultants, renewable energy producers and energy leaders to develop alternative solutions and accelerate the sustainable electrification of Africa. Particular attention will be paid to the priorities of the Commercial & Industrial sector around security and stability of power supply.
Future Cities
This track explores solutions needed to confront Africa's current urban living challenges to create the cities of tomorrow. The conference brings together city leaders, developers, regulators and the finance sector to explore best practices and high-tech solutions to make smart cities a reality for Africa.
Strategic Conference Programme 2021 coming soon...
Your attendance options
Gold Delegate Pass
Access to full Strategic Conference programme
African Power, Energy and Water Industry Awards seat
Exclusive networking lunches and coffee breaks
Access to the expo with 360+ international exhibitors
Access to full Knowledge Hub programme
Networking and entertainment events
Access to matchmaking and connection platform
Conference Delegate Pass
Access to full Strategic Conference programme
Exclusive networking lunches and coffee breaks
Access to the expo with 360+ international exhibitors
Access to full Knowledge Hub programme
Networking and entertainment events
Access to matchmaking and connection platform
Free Visitor Pass
Access to the expo with 360+ international exhibitors
Access to full Knowledge Hub programme
Networking and entertainment events
Access to matchmaking and connection platform